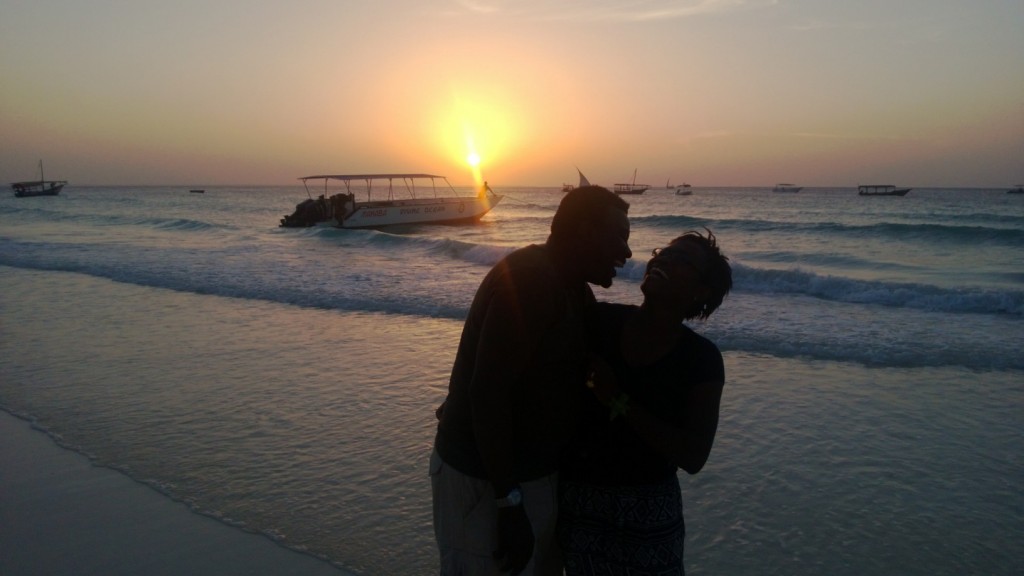 It's been an interesting journey. Literally. And figuratively.
We set out, from Lagos, for the magical island of Seychelles on Wednesday night, to celebrate Temi's birthday and our 5th wedding anniversary, but the journey grew wings. A strike action at an airport led to missing our connecting flight to Seychelles, even though the airline staff in Lagos went the extra mile – after we insisted, of course – to make sure we could join the connecting flight because the next onward flight to Seychelles would be on Sunday, 2 days after the major events we thought to celebrate on the beautiful island tucked away in the middle of the Indian ocean.
The duty manager called the central operations team to explain our situation and he was assured the connecting flight would be held for a few minutes to allow us board, especially as we packed only one bag. Well, our plans for this holiday isn't one that requires a lot in packed luggage. But I digress. So, after we boarded and overcame the day-long airport staff strike action, we looked forward to a trip without delays. The moment we were courteously pulled aside on arrival, my alarm bells went off – the flight had left without us. A few minutes later, we demanded to speak with ground staff at the transit hub, and she was quick to say they'd put us in a hotel until Sunday.
Temi knew what would come next, so she looked at me as if to say, "baby, take it easy." She assured me it was okay to work within the plans but I replied, "a promise is a debt, we have a birthday and anniversary to enjoy at our desired location." After few calls on her phone and repeated attempts to convince me it was impossible to get us to Seychelles, I told Sylvia I needed to speak with the "oga at the top." The lady I spoke with was calm, and quick to say everything Sylvia (I pitied her at some point) had already told us. I was calm (even Temi was surprised) but told the oga something like: "I know you couldn't do anything about the airport strike but you made a promise."
I continued, "Look through your network for an airline that can help fulfill your promise, hire a private jet or a very fast boat… but I have to pay a debt to a tired young woman." I think she understood what was going on here. She asked for a few minutes, and after what looked like a very long wait, Sylvia showed up with a solution. I wanted to ask her why they called the task impossible before until I insisted on getting online myself to recommend possible connections, but we were too tired to gloat. A few minutes later, we were at lunch and arrangements to get us to Seychelles in time for Temi's birthday and our anniversary were taken care of.
That's the literal part of the interesting journey.
As I write this on the flight towards our final destination, Temi is reading the latest edition of Msafiri. I just checked the cover again to be sure I got that spelling right. I did. She smiled. Of course, she knows what's going on here. I hardly write non-tech reports, so she knows this is about the journey – the literal one. The figurative journey started this time 5 years ago. In Lagos, Nigeria.
65 months before January 17, 2009, I met Temi at a friend's wedding and immediately asked her to dance with me. The groom was my friend and the bride was hers but for some reason, we had never crossed paths even though we all attended the same university. I think it was because she lived in the classroom, a place I didn't exactly consider my first priority while on campus. Okay, I digress again. After a failed first date – involving an inability to pay at Chocolate Royale, Temi suggesting she didn't really like the place anyway (to save my ego), walking to another restaurant (and it wasn't for fitness) – and many more incidents that included a friend advising her not to marry me because of my bad habits, we got engaged. Er, there's a Part 2 for that video 🙂
The journey of marriage is one you can't prepare enough for because the dynamics change once you both wake up without pretenses beside each other. In the first 3 years, I learnt tolerance. Chei! I learnt a lot. As far as I was concerned, I was making a lot of sacrifices and she was too busy trying to create a new body of knowledge. Temi was completing her PhD in the UK, so I was in Nottingham every month. I'd promised on our wedding day that I'd make sure we spent good time together each month, so I made sure that meetings outside Nigeria took me through the UK route. And for months that saw no work travel, I traveled anyway. After many fights, tears and a day she almost walked out of the house, we both learnt how to support each other's career and enjoy it!
Anyone who knows me really well (not the new "friend"-ship as defined by social media) won't be surprised to read this: I get plenty wahala. Yes, work in progress, but far from the picture that public appearances show. Not that I pretend, but you know how none of us would fart in public as we'd do when in the confines of our bedroom with folks who are used to the odour? I thought you'd get it. Now, let's get back to pretending we all don't do that. Cool. In the few years spent with Temi, I've done things that made her cry, shown signs that could make anyone doubt love regardless of how deeply it's expressed, etc, but one thing that I can't argue with myself about is that she's the best decision I ever made.
This interesting journey has involved days of those tough marriage questions: does she really love me? Why on earth won't she see that I almost killed myself to do that? And more. Maybe the fact that I knew I was a flawed human being helped me learn a lot. Of course, she isn't a saint, but she's such a sweet soul that I wonder why she considered signing those dotted lines on January 17, 2009. Five years and many decisions later, I look at her and I smile. I smile because we've taught each other a lot (most recent lessons from Temi include small talk, remembering people's names, calling friends and family, etc) and I'm glad we have many more years to continue to do that.
In many ways, I think this fifth wedding anniversary signals the next phase of our union, but it also represents the next phase of our careers – bodies of knowledge we're both proud we've spent years to build. I don't even know if I'm writing this to say thank you to the woman who changed my life (and continues to do so), or just thinking out loud about this interesting 5-year journey, but I am glad to have a co-traveller that inspires me, and one I am proud to call Mentor. We push each other towards career heights that ordinarily scare us as individuals, but most of all, I have discovered the true meaning of love. Love is Temilade Adeyinka Sesan.
Temilade, thank you for saying yes.
Adeyinka, the promise to become better is a debt.
Baby, I'm sorry I stole your birthday and turned it into our wedding anniversary. Well, it's insurance against ever forgetting 😀 Happy birthday, hun!
I know I'll get a chance to say this privately, but to the woman who has spent the last 5 years laughing at my increasingly almost-not-funny jokes and working with me to keep smiles on both faces: oooooooooooooooooooooooosé!