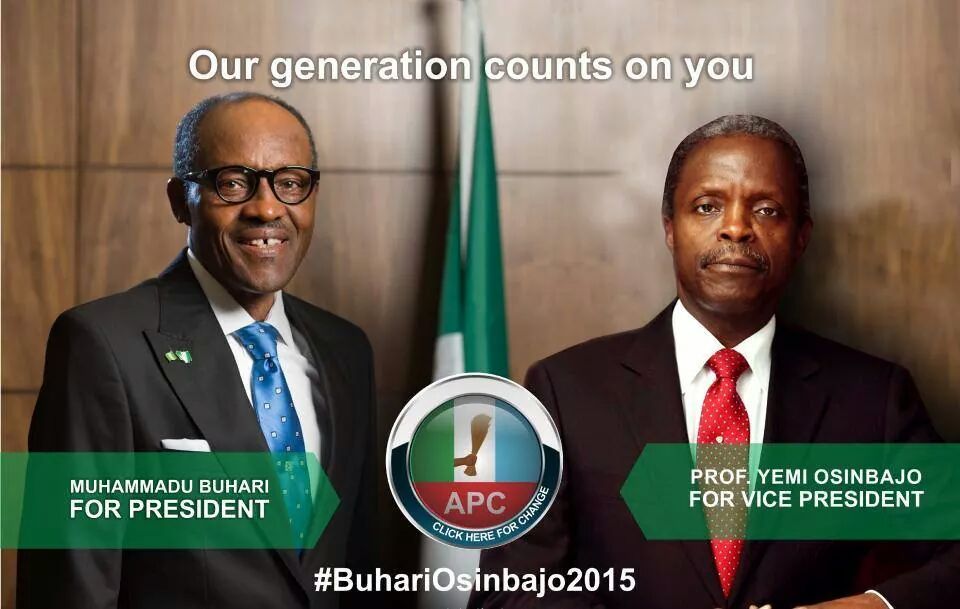 I'm in [pause] mode on twitter for a bit. That could mean until work resumes again, or just after I'm able to convince Temi that I can actually take my eyes of all screens long enough to listen, understand and make sense when she has her aha moments. She has a lot of that, and it might have a lot to do with the fact that she has a real PhD. She spent 3 years to create new knowledge around Energy Poverty, and unlike some people who try to justify theirs by claiming papers with similar initials, Temi actually has papers to her name, and intelligent thought processes to show for her attainment of that unique level of academic knowledge and research quest. But, I digress. Summary: I choose to respond to @ChrisIhidero off twitter because even though I got eMail alerts of his tweets and took some time to read all 14 of them, I'm still in twitter [pause] mode because I don't want to miss the most important things of life to 140-character moments 🙂
Chris raised valid questions around the vacuum that could be created by thought leaders he respects, and who could become less objective in the face of partisanship due to the 2015 general elections. He also thinks that the retired Major-General that all of these thought leaders seem to be campaigning for does not represent the change that he would want to see in Nigeria. Let me quote the tweets that speak to these fears, and then respond to my friend, hoping to address his fears, get his vote for our candidate, and get him to lend his voice to what represents Nigeria's closest realistic change opportunity in recent times. His first fear is of a possible vacuum in thought leadership:
9. If GMB wins, will you guys return to status quo and engage as you have engaged GEJ's admin or will you have become party men?

— Chris Ihidero (@Chrisihidero) December 28, 2014
Chris is right. Relationships do blur the lines of objectivity, and there's a chance that many of us would tolerate in our candidates what we call out in his opponent. However, I'll start by stating what I said while looking straight in the eyes of Major-General Muhammadu Buhari (rtd) when he met with volunteers in Lagos: "You have my vote because the things I have seen in the past four years do not represent what my family and I wish to see in the next four BUT we give you our votes in exchange for your leadership towards the emergence of a new Nigeria. Do not disappoint us. If you do, we will use our democratic might to vote you out."
What I am sure Nigeria's next president also understood that evening is that most of the ladies and gentlemen rooting for him and his team mate, Prof. Yemi Osinbajo, have a history of speaking truth to power. We speak truth to power, not because we want to get the attention of the powerful and court their favour, but because we do not eat from anyone's table, so, we can look anyone in the eye and say what's in the interest of the nation. In 2009, when Yar'Adua abdicated his role, we spoke up. When the incumbent who has wasted all of his goodwill was prevented from assuming his rightful place as Acting President in 2010, we protested. When President Jonathan ran for office in 2011, we advised everyone to look beyond mere words, and adopted the Register-Select-Vote-Protect (RSVP) slogan as a non-partisan way of making sure voters chose right. Well, we know what happened after the man who had no shoes got drunk on power.
In 2012, as the lamb-turned-dictator roared from Abuja, we stood up again to demand a move from lazy governance that preferred punishing citizens to taking on corrupt interests. When you realise that the billions they are spending to try to rape the nation again comes from these corrupt interests, you'll appreciate why no oil thief has been brought to book. In 2013, when this same government decided it could not continue to endure the taste of the 2012 protests by introducing Internet surveillance (even though the terrorism that they have refused to confront successfully was a useful excuse), we wrote a Freedom of Information letter and then went on to court to defend the digital rights of Nigerian citizens – including those who now accuse us of hating their incompetent candidate. The irony of it is that they use the same tools that we are fighting to protect their rights to continue using freely. Anyway, we have a court date on February 4, 2015, and we will do what is needful – protect the digital rights of all citizens, regardless of who they vote for a few days after that.
This year, when the Secret Service was used as a threat and one had information about what could happen after protesting at the venue of the World Economic Forum, I had no fear wearing the #BringBackOurGirls t-shirt to the stage when I was called out to receive an award that brought honour to Nigeria. As I stood on that stage and turned to take another look at the president – who had refused to take leadership of the rescue operations required to liberate the abducted Chibok girls – behind me, I was ashamed to call him Commander-in-Chief. For 2015, Nigeria needs a Commander-in-Chief who will not go to bed until cowards are punished for their terrorist acts. So, in response to Chris Ihidero's valid questions, I have this to say: we are working for the election of GMB in 2015 but if he as much as hints at messing up, we will do what we've always done: invoke the powers of the Office of Active Citizen (thanks to the amazing Oby Ezekwesili for that most honourable job description.)
While some are doing this as party members, some of us are not. Membership cards have a way of making you tolerate what you can't stand in your opponents, in your own party, but I am not subject to that, and the same is true of many others working with the Buhari/Osinbajo ticket. Reality, though, is that we need party insiders because they are the ones who vote for candidates as delegates at their party primaries. We will not lose our voice to the emergence of a preferred candidate. We will continue to stand for what we believe in, regardless of who is guilty of the attempt of departing from the ideals that would take us to the Nigeria of our dreams.
Chris also spoke of his perception of Buhari as one who pursues a "northern agenda first":
13. I feel the same way about him and el Rufai: Their first agenda is northern, not national. I can't trust him with the country. Sadly.

— Chris Ihidero (@Chrisihidero) December 28, 2014
There are valid reasons to be worried about this possibility but I've come to see beyond the powerful media wars against Buhari, and it has helped me realise that unlike the evil Buhari many would have us see, the man behind the forced mask of propaganda is actually a true Nigerian who fought for the country and continues to use whatever opportunity he has to bring benefits to all of Nigeria – not just a section of it. He's accused of favouring the north and/or muslims but his records show otherwise. Thanks to recent truths published by the media, we now know that Buhari is not a religious bigot and he did not favour the north even when he was in charge of resources that could help him do so. Same cannot be said of the man who was quick to shout that "my people did not blow up Abuja" when the leader in him should have cautiously asked for thorough investigation.
To Chris and many others who are yet to be convinced by Buhari, I ask of you to do these four things: follow @thisisbuhari on twitter to engage the man and his team on the issues that bother you; watch out for more information about my candidate as he tours Nigeria to reintroduce himself as the storm Nigeria needs before the calm of actual rebuilding; watch out for the Fact Checking website that will go live in the new year as it will address many of the lies we have been made to believe; and consider the balance that Prof. Yemi Osinbajo brings to the ticket. Together, they are a dream team.
Of course, there will be many more opportunities to speak with Chris and many other voters who care enough about the future of Nigeria but I'll leave this here for now while we continue the much-needed ground work. In 2015, change is coming to Nigeria, and we need your vote to kick-start that process. Enjoy the rest of the holidays, and I wish you a 2015 without the sad events that Nigeria has had to endure for the past 4+years. Or, at least, a year that sees Nigeria with a leader who is capable of confronting our security, economic and corruption challenges.