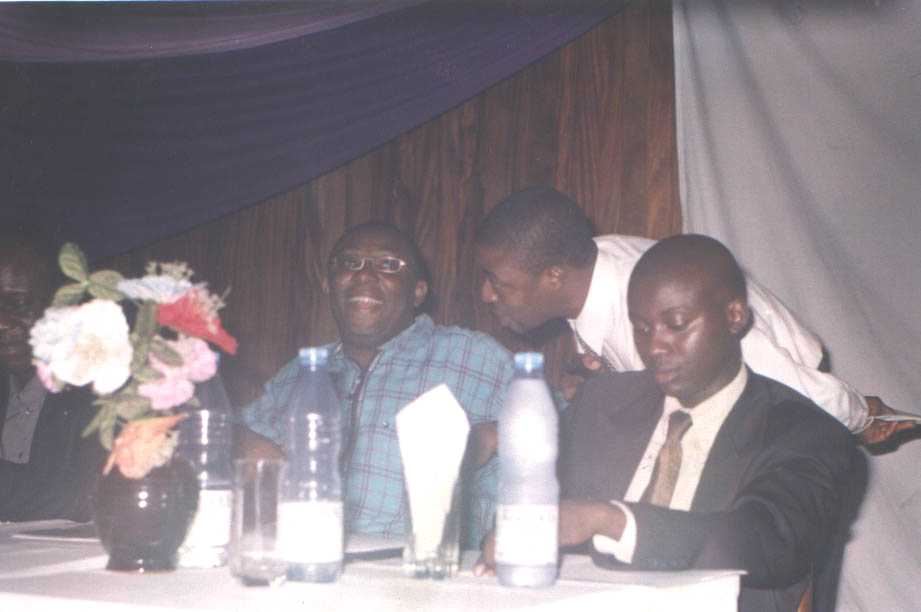 At about this same time of the day 2,080 days ago, I walked into the 10th Floor office of Junior Achievement Nigeria in UBA House following eMail exchanges with Ms. Simi Sanni (now Mrs. Simi Nwogwugwu), an actual visit to discuss my invitation to travel as Junior Achievement Nigeria's representative at the Mormon Group Global Trade Institute's (MGGTI) workshop in the United States, and receipt (a day before my final examinations) of a letter of appointment signed by Mrs. Osayi Alile-Oruene. These not-so-few days have literally changed my life, and have come to form a major part of my life's story.
On Monday, June 4 2001, I resumed duties at Junior Achievement of Nigeria. Between that date and now, I have had the privilege of serving as an Intern, Program Assistant, Program Officer, Information Technology Officer, Lagos Digital Village (LDV) Program Manager, and now, LDV/Development Manager. I also remember that JA Nigeria stood by me during the period when I had to stay away from the office following a controversial call that announced that I had to spend an extra semester before I could be awarded my BSc degree in Electronic & Electrical Engineering. The five plus years I have spent with JA Nigeria had its highs and lows, but a major lesson I entered 2007 with is the fact that JA Nigeria was for me a platform for impact.
At JA Nigeria, my chosen career path grew from a plan into reality. During the moments when I have had to rethink my decision to work for a non-profit immediately after completing my first degree, I have always appreciated the space that JA Nigeria provided. Where do I start from? Mrs. Simi Nwogwugwu gave this highly motivated young man real space for growth; Mrs. Osayi Oruene was like my mum at work, as she provided advise even when a consulting firm tried to lure me away (an experience that would repeat itself many more times); Mrs. Doyin Oguntona provided a unique atmosphere for professionalism; Mrs. Kunbi Wuraola's taste for corporate sustainability and multidimensional growth dynamics cannot be denied; Modupe, Adetayo, Folake, Kayode, Jimi, Dayo and Christine (not in any order, and by no means an exhaustive list) were colleagues-par-excellence; Muhammed, Kemi, Banke, Tosin, Ese, Franca, Biodun, Jospeh, John and Keneth keep inspiring me to get better.
After more than five years and seven months of commitment to the JA Nigeria cause, it is time for me to move on. I have started the process of completing this at many other times (for various reasons), but was looking for a perfect time. I have come to learn that there will never be a perfect time to move on, and will commend the Christmas/New Year holidays for the opportunity to take further thought in this direction. In apparent follow up to my present involvements, future aspirations and my continued postgraduate plans I am moving on. I obviously need to focus my attention on grooming Paradigm Initiative Nigeria and working with other team members to bring to life the things we have discussed in meeting rooms — youth-led social technopreneurship.
Paradigm Initiative Nigeria will focus on ICT4D Research, ICT Consulting, Telecentre Support, Youth ICT Capacity Building, Youth Technopreneurship Support and Change Empowerment seminars.